September 26, 1996 ~ May 17, 2020
Born in: Denver, Colorado
Resided in: Aurora, Colorado
On Sunday, May 17, 2020 we lost our dear Connor in a fatal car accident.  His life was quickly taken away from those who knew and loved him.  Connor Evan Sinks was born in Denver, CO on September 26, 1996 to Anne Frances (Edel) Sinks and Curtis Edmund Sinks.  He was blessed with a large extended family.  He spent many hours in the presence of his numerous aunts, uncles, and cousins, and felt especially close to his grandparents. Thanks to their collective influence, he became a very multifaceted individual with a passion for life and all things sports.  Connor played and excelled in both football and baseball the four years he attended Regis Jesuit High School in Aurora, CO.  He was fiercely loyal and devoted to his family, friends, and teammates. Connor was an active and dedicated member of Regis's Project Unify and Special Olympics team. Connor was generous with his time.  He was always willing to listen and help a friend in need.
When Connor looked at you, he spoke through his eyes and you couldn't help notice those perfectly placed freckles.  His kind soul radiated to everyone he met, and ultimately he became the example of what all men aspire to be. He was not perfect; no one is, but he was a person that anyone would be proud to know. Connor's heart, spirit, and soul were such a beautiful thing. He loved and adored his Lord God.  Connor would want people who loved him to put their faith in God during this difficult time while we mourn the loss of his earthly presence.  We pray he will have eternal life with God in Heaven.   
Left to cherish his memory are his mother, Anne, his grandfather Mike Sinks, and his numerous loving aunts, uncles, cousins and friends. Connor was recently preceded  in death by his father on September 10, 2019.
A private visitation will be held at Horan & McConaty, 11150 E. Dartmouth Ave., Aurora, CO 80014, on Monday, May 25th. Due to COVID-19 concerns and a limit to the number of those able to attend at one time, this viewing will be by invitation only.
The Holy Rosary will be recited at 6:15pm, For those who want to participate in the rosary virtually, please join us by clicking on the following Zoom link 5-10 minutes before the Rosary is scheduled to begin: https://nam04.safelinks.protection.outlook.com/?url=https%3A%2F%2Fzoom.us%2Fj%2F2712975961&data=02%7C01%7C%7C1115b548e1bb4489c7e308d7ff9708be%7C84df9e7fe9f640afb435aaaaaaaaaaaa%7C1%7C0%7C637258896453146331&sdata=oNX14lacy7p5x%2FVmJ0d%2Bww6ZmePKzqBqcsuXc3zjWg0%3D&reserved=0
A Mass of Christian Burial will be celebrated at St. Mary's Catholic Church, 6853 S. Prince Street, in Littleton on Tuesday, May 26, at 10:00 am. Due to COVID-19, and a limit to the number of those permitted to attend, the Mass is by invitation only. Please feel free to participate in the Mass virtually by clicking on the following link: https://nam12.safelinks.protection.outlook.com/?url=https%3A%2F%2Fyoutu.be%2FofesEnrMcSw&data=02%7C01%7C%7C1fd2556876424b637d7408d7fdd19c2e%7C84df9e7fe9f640afb435aaaaaaaaaaaa%7C1%7C0%7C637256949010627012&sdata=voLeMd%2BypI4IdnjO3ZGZlTMGr6FGtEBnwAKtbKQiTjA%3D&reserved=0
Memorials funds will be donated to a charity in Connor's name.  Please direct any memorial contributions to Anne Sinks.

Memories Timeline
Photo Gallery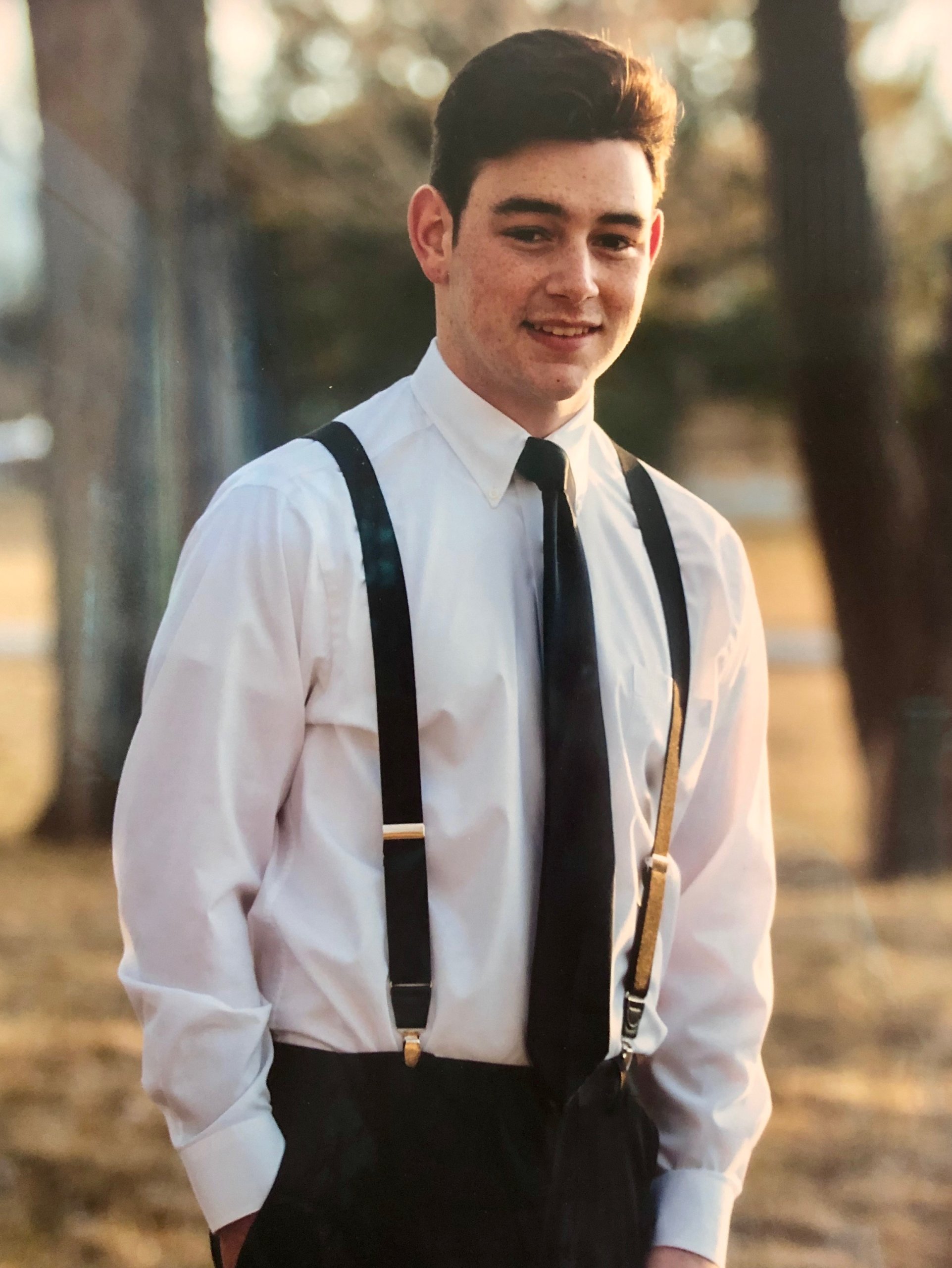 Guestbook
Sign the Guestbook, Light a Candle